Servicestelle für Öffentlichkeitsarbeit
Three colleagues from Seoul, South Korea took a long train ride during a visit to Austria and met representatives of the International Office of the Rectorate and the Institute for Primary Education for an exchange of experiences. 
While Rector Thomas Schöpf and Melanie Steiner (Erasmus+ Institutional Coordinator) answered questions on the Austrian education system and in particular on teacher training, Claudia Haas and Romana Hauser gave insights into the practical work of primary school teachers. The guests focused in particular on class leadership, social learning and environmental education, but also art and music education. 
From 2016 to 2018, the Pedagogical University of Tyrol cooperated with the Gyeonging National University of Education, Incheon / South Korea via an Erasmus+ KA107 project.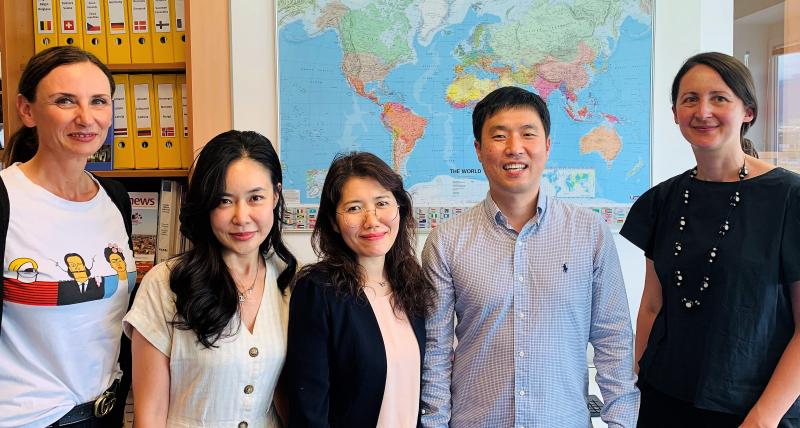 From left to right: Claudia Haas (PHT), Park HyeLim (Dangjung Elementary School), Lee Sunghee (Gangseo Elementary School), Kim Suang (Nammyung Elementary School), Melanie Steiner (PHT)